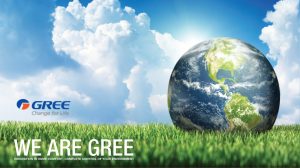 For the Clearer Sky and Greener Earth.
Gree Electric Appliances Inc. of Zhuhai, founded in 1991, is the world's largest air conditioner enterprise integrating R&D, manufacturing, marketing and service.
2012, Gree became the first listed electrical appliances enterprise in China with
sales revenue over 16 billion USD (RMB 100 billion).
2013, GREE's sales revenue exceeded 19 billion USD.
Gree has been ranked on the Fortune Magazine as one of the Top 100 Chinese
listed companies for 12 consecutive years.